Julio Valdivia:
Writing trapped in a lawless hell
Posted on 25 Nov 2020
Julio Valdivia was worried; more than ever before. He tripled his meals and the noises of cars outside his house woke him up. The agony lasted three days. Then he was killed.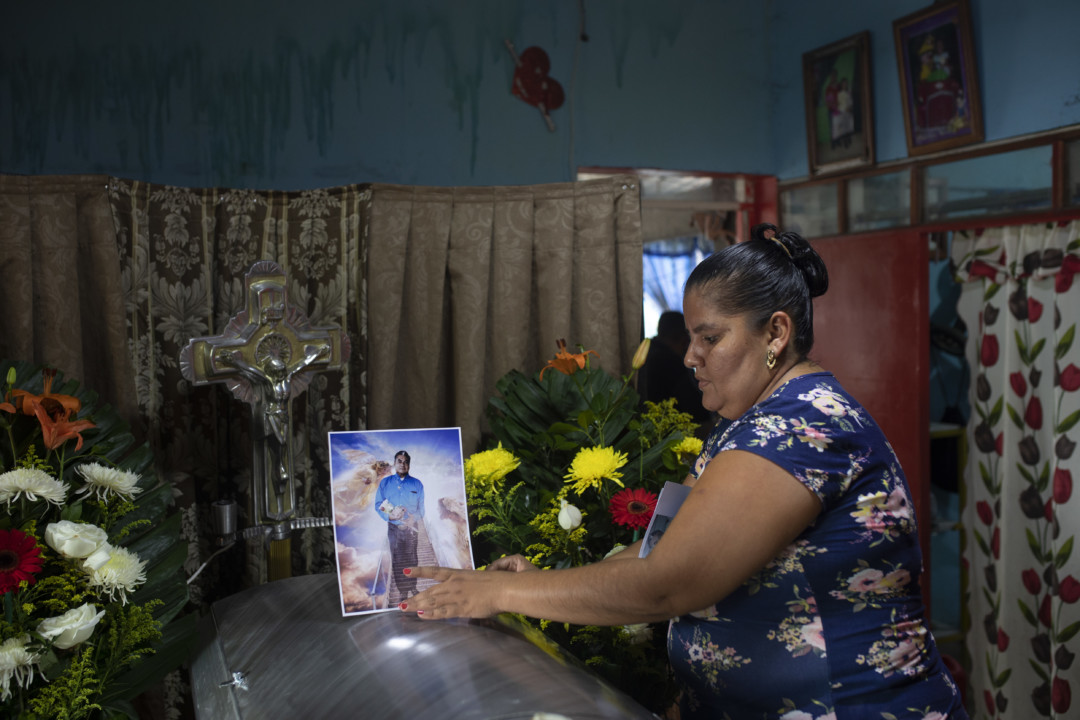 Julio Valdivia was worried like never before. He had started eating erratically, and the sound of every passing car would wake him up. The torment lasted three days. Then he was killed.
The night before the call came, he had barely slept. It was 9 September 2020. 'I won't take long – I'll be right back,' he told Guadalupe, his wife, after hanging up. He then left on his motorcycle without saying who had called. Later that day, at around four in the afternoon, reporters began notifying WhatsApp groups that a body had been found on the railway line in Tezonapa, Veracruz, a state located along the Gulf of Mexico.
The victim had been beheaded with a chainsaw and his murderers had left his dismembered limbs on the tracks. His friends were able to identify him from the gruesome remains thanks to a distinctive strand of grey amid his otherwise black hair and because he was wearing a shirt with the logo of the newspaper El Mundo de Córdoba. It was Valdivia, his co-workers confirmed.
Valdivia's murder was the 25th killing of a journalist in the last eight years in Veracruz, a place considered the most dangerous for journalists in Latin America, according to NGO Reporters Without Borders. His murder revealed the risks of reporting on violence in Tezonapa, a municipality where three Mexican states and at least two criminal groups converge. Three journalists have been killed there since 2015. Here, criminals set the agenda for reporters – their threats tell them what they can, but especially what they cannot, write about.
Valdivia, who was 43 when he was murdered, earned less than 142 Mexican pesos a day (US$7) in an environment where labour conditions are precarious, said Jorge Morales Vázquez from the Comisión Estatal para la Atención y Protección de los Periodistas (a government organization that protects and supports journalists in Veracruz). He added:
We are talking about a region [Tezonapa] where you don't go out after a certain hour – not even the cops do, because they are afraid of being attacked. We are talking about remote places, where rule of law is absent and institutions are weak; about criminals and caciques [political bosses or powerful people in rural areas] that impose their own law. … Julio was trapped in that world.
Underneath the region runs the Matapionche–Camerino Z. Mendoza oil pipeline, part of Petróleos Mexicanos, the biggest state-owned oil company in the country. The place had been a hotbed of fuel theft until 2017, when the Mexican government stopped transporting fuel through pipelines. This brought the problem under control, but it also unleashed other, more violent ones. At least two criminal groups switched from stealing fuel to kidnapping and extorting local businesses. And in a bid to take control of the region, criminals started fighting in the streets, making Tezonapa and its surrounds the focus of the crime pages of Veracruz's newspapers.
The violence was intense. Valdivia reported that, between 11 April 2020 and 15 May 2020, 16 people had been murdered in Tezonapa and neighbouring Cosolapa and Acatlán de Pérez Figueroa, in Oaxaca. These included policemen, suspected criminals and two children, aged four and seven. To date, none of these murders have been solved.
On 6 January 2020, along with other journalists from the region, Valdivia reported on how an organized-crime group had delivered Christmas gifts to poor children. Armed members of the group delivered goods, bearing the gang's name, to children and parents in various towns and villages. Journalists explained that the aim of this seeming largesse was to elicit empathy towards the gang among the communities.
A month later, on 29 February, Valdivia ­– and other media outlets – circulated a photograph that showed a number of armed and hooded men posing defiantly under a sign that read 'Welcome to Tezonapa' at the entrance of the town.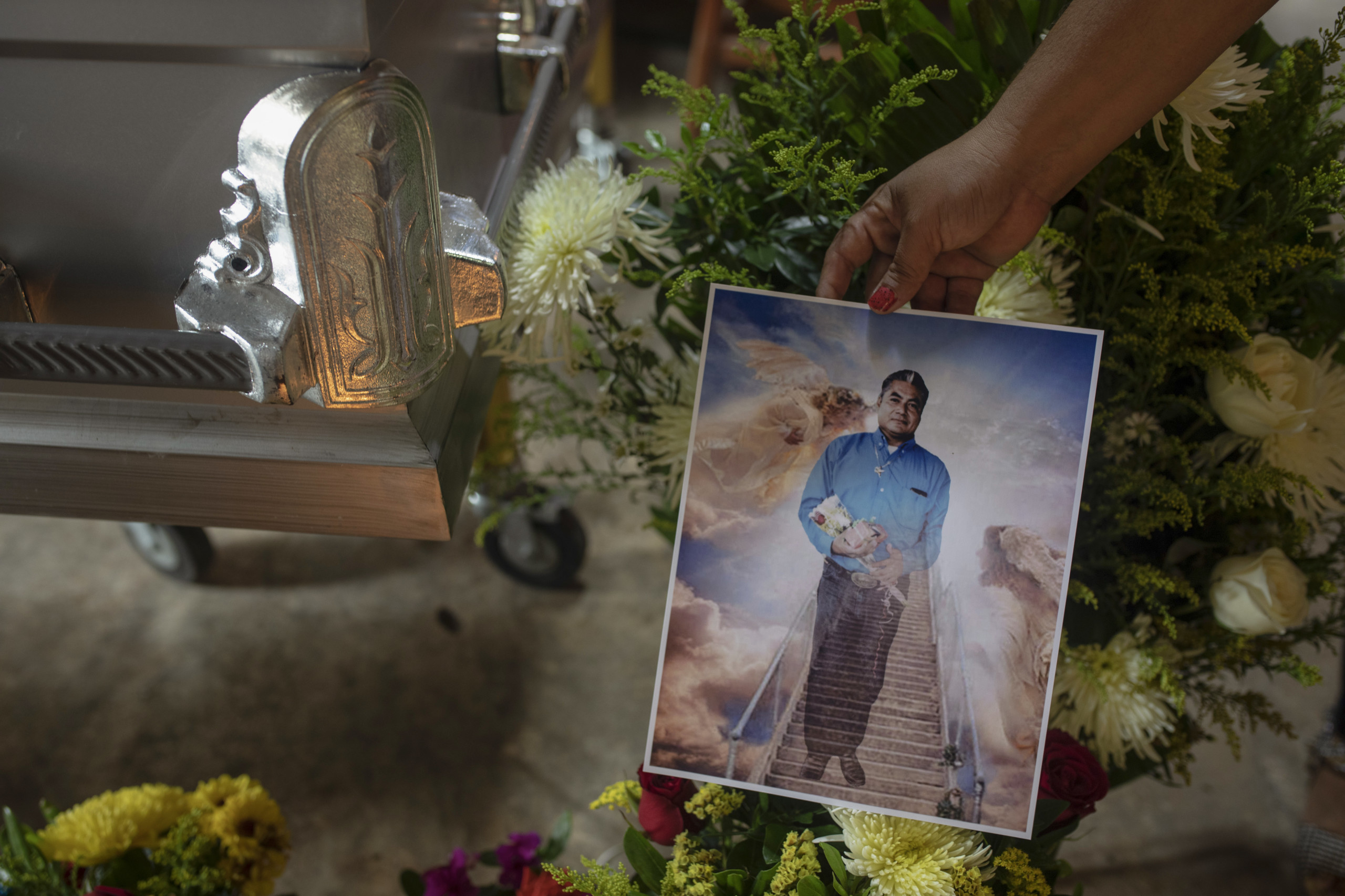 Writing under threat
Six months before being murdered, Julio Valdivia was kidnapped by unidentified men and taken to Laguna Chica, in Tezonapa's remote, mountainous area. There, his friends and family say, they beat him and warned him to stop writing about certain topics.
After that, he stopped covering news as much, and began isolating himself from the rest of reporters in the area, according to one of his co-workers. Valdivia's widow said that he also stopped covering violent events that would occur in the area late at night.
Morales explained that this form of censorship is widespread, but very few report it. 'Criminals have the power to terrorize journalists. There are cases of colleagues who have been tortured and threatened,' he said. 'The criminal tells them: "You can't write about what we're doing or what's happening. Don't even think about it."'
At the time of writing, the Attorney General's office in Veracruz had not provided any information about leads in Valdivia's case. So far, no one has been arrested.
Julio's widow told of how her husband had been distraught the last few days before he was murdered, how he couldn't sleep. When he left home on his motorbike Julio had answered a call from a co-worker, agreeing to meet in Cosolapa. According to judicial sources, the last activity on Valvidia's phone was at 2:30 p.m.
His body was identified by his wife. 'It was him. My old man. There's no point in recalling how I found him, but those who killed him left him there as if he were an animal. I identified him by the little white hairs on the front of his head,' she remembers.
Forensic experts and reporters found that Julio had not been murdered there. His killers had transferred his motorcycle and his body to the railway line to stage it as if there had been an accident at a point where a cargo train passes every two hours. 'Julio was not murdered there because the tyre marks of a car that was parked nearby were found; additionally, there were very few bloodstains on the tracks,' said an anonymous source, meaning he must have been murdered earlier somewhere else.
'Forget about journalism; let's sell food instead'
After Guadalupe identified her husband's body, she went into shock. He was buried in a simple, unadorned metal casket – the cheapest his family was able to find – and 20 people attended his funeral.
Like many reporters, Julio had received a modest salary, which he distributed between his wife and children. He left no savings. Guadalupe had 300 pesos in her wallet (US$15) when she became a widow.
During the last six months of his life, conditions had worsened at Julio's workplace. His meagre salary sometimes arrived on time and sometimes it didn't, as was the case for his co-workers at El Mundo de Córdoba. 'He wanted to complain to his bosses because there were times when we didn't eat,' his wife said.
According to a 2017 report by the Comisión Estatal para la Atención y Protección de los Periodistas, in a context of 'extreme insecurity', a reporter in Veracruz earns 100 pesos a day (US$5); 58 per cent of reporters do not have employment benefits, while 60 per cent do not own a home. Some have been working in the field for 10 years.
Guadalupe had on occasion asked Julio to leave his job and consider doing something else, like selling street food. But he was adamant that he would continue reporting.
Today, Guadalupe knows that the safest thing would be to leave Tezopana, but her husband's last wish stops her: 'He used to tell me that when he died, I should stay here, because this was my sons' home; that he worked a lot for this house and to give us a roof, and even if it wasn't perfect, it was still a place where we could sleep.'
Impunity, the tombstone in Veracruz's journalists' murders
The problem doesn't end with the murder of Julio Valdivia. Since his assassination, his sons and widow have lost their financial livelihood, however small. The quest for justice has also been slow. According to official records, for every 25 homicides of reporters in Veracruz, there are four convictions, which means an impunity rate of 84 per cent. There is evidence that organized criminal groups participate either directly or indirectly in 98 per cent of these crimes.
When asked if crimes such as these will ever stop, Morales, who represents almost 800 journalists in Veracruz, said, 'On the contrary; the rate will grow. After working to protect journalists for seven and a half years, I have reason to believe that aggression and homicides against journalists will not stop. Yes, this is harsh […] but it is the truth, and I don't want to fool anybody.'
At the time of writing, another assassination attempt against a journalist occurred in Veracruz.
Author: Miguel Ángel León Carmona
Miguel León, 27, is a Mexican journalist. He works in Veracruz and writes about corruption, human-rights violations, people's disappearances and their hidden graves. In 2018, he won the National Journalism Award. He works for La Silla Rota, E-Consulta Veracruz and collaborates in Pie de Página. He believes that a good journalist has to be a good person.