21 February 2018
Veľká Mača, Slovakia
Ján Kuciak
Motive
Exposure of illegal activity
'It was the first targeted killing of a journalist in Slovakia'
Their murders are among the most tragic and controversial events to have taken place in Europe in recent decades. Before investigative journalist Ján Kuciak and his fiancée, Martina Kušnírová, (both 27) were killed, there'd been no immediate sign that someone was targeting them. Slovak police records, however, show that the assassins had been preparing the hit for at least two weeks.
The perpetrators were named as Zoltán Andruskó, a local pizzeria operator; Tomáš Szabó, a local policeman; and Miroslav Marček, a former soldier. Andruskó told the police that he had been approached by Alena Zsuzsová, an Italian translator, who had offered him €70 000 (€50 000 in cash and €20 000 in debt forgiveness) in exchange for killing Kuciak. Zsuzsová had, in turn, been hired by Marian Kočner, an influential Slovak businessman with alleged ties to organized crime.
Andruskó informed the police that he had then expanded the team to include Szabó and Marček because he didn't know how to kill a person himself. Although the direct order was to murder Kuciak, the assassins did not spare his fiancée as the two were spending the evening together at the house they had recently bought. The murders were carried out so quickly and quietly that nobody in the tiny municipality of Veľká Mača, 60 kilometres from Bratislava, in south-west Slovakia, noticed the gruesome crime being committed in their neighbourhood.
The bodies of Kuciak and Kušnírová were discovered four days later, after Kušnírová's mother, Zlata, worried because her daughter wasn't answering her phone calls, contacted Kuciak's parents and alerted the police. An hour after receiving Zlata's call, the police went to the house. By the time Zlata had reached Veľká Mača, the Kuciak family was already there; they were crying, barely able to utter a word. 'Then a police officer … said, "Oh, there she is, the woman from the east, the mother of the murdered girl." That's how I learned Martina was murdered,' Zlata told the Organized Crime and Corruption Reporting Project (OCCRP). 'I was out of my mind.'
Although it was the first targeted killing of a journalist in Slovakia, the incident happened just four months after the murder of Maltese journalist Daphne Caruana Galizia. This fact escalated the level of shock felt in Slovakia, and beyond, as here was another case confirming that the security of journalists was seriously deteriorating in EU countries.
The murders also sparked major protests. On 2 March, thousands of people took to the streets in Bratislava. A week later, the protests spread to 48 cities in Slovakia and 17 cities worldwide; 60 000 people protested in Bratislava alone, making it the biggest demonstration since the Velvet Revolution, which marked the fall of communism in Slovakia in 1989. The murders dominated the news for weeks, and the rage of citizens, together with a growing political crisis, led to some government officials – including Prime Minister Robert Fico, several ministers and high-level police officers – resigning.
According to Marek Vagovič, Kuciak's fellow journalist and editor, these deaths dramatically changed public opinion in Slovakia and have politically awakened Slovaks. People are particularly disgusted by the cruelty directed at such a young, loving couple. 'I am convinced that most people no longer want to live in a country that is ruled by corrupt politicians, oligarchs and mafias. I believe that this will also be reflected in the upcoming presidential elections and in the parliamentary elections in 2020,' Vagovič told the author.
But Kuciak wasn't a revolutionary type of person. He had a mild and peaceful personality, and his biography would have looked like that of many other Slovakians. As Vagovič said, despite his mellow nature, Kuciak had stood out as a rare investigative talent from the start. 'I met Ján Kuciak at the training for junior investigative journalists,' he said. 'Very quickly it became clear to me that he has an extraordinary talent; such journalists in Slovakia get born once in 20 years.'
Vagovič and Kuciak began to collaborate, and in 2015, together with two of their colleagues, they launched a portal for investigative journalism at Aktuality.sk.
'Ján was very precise when it came to fact checking,' Vagovič said, describing Kuciak as a reliable, patient, focused and courageous journalist. 'Privately, he was a very pleasant, modest and humble person, who dreamt about a time when all criminals would pay for their deeds.'
Before Kuciak was killed, he was investigating the influence of the Italian mafia in Slovakia, working in collaboration with Czech and Italian investigative reporters under the mentorship of the OCCRP. He was particularly interested in the 'Ndrangheta, a notorious Calabria-based organized-crime group that dominates the European cocaine market. Kuciak was investigating links between the 'Ndrangheta and Fico and his secretary, former beauty-contest winner Mária Trošková. According to OCCRP findings, Trošková was a business partner of a Slovakia-based Italian with direct links to the 'Ndrangheta. Many suspected that Kuciak was murdered because he had discovered some important details about the 'Ndrangheta in Slovakia. Nobody was paying attention to the fact that Kuciak had also written dozens of articles on financial crime, including VAT fraud, for which one of the main suspects was Kočner.
Although, at first, the majority of people blamed the Italian mafia for the murders, the prosecutor charged Kočner with ordering it. Allegedly, Kočner was friendly with both Fico and the head of the National Criminal Agency's anti-corruption unit, Róbert Krajmer. There is material proof that Kočner was in touch with a Slovakia-based member of the Italian mafia, Antonino Vadala, who is currently serving a jail sentence for drug smuggling. Vadala was also a business partner of Trošková.
A couple of months before Kuciak was murdered, he was tipped off that Kočner was angered by some of the articles he had written. He had a threatening phone conversation with Kočner, which he relayed on Facebook in October 2017 and then reported to the police, but no steps were taken against Kočner in this regard.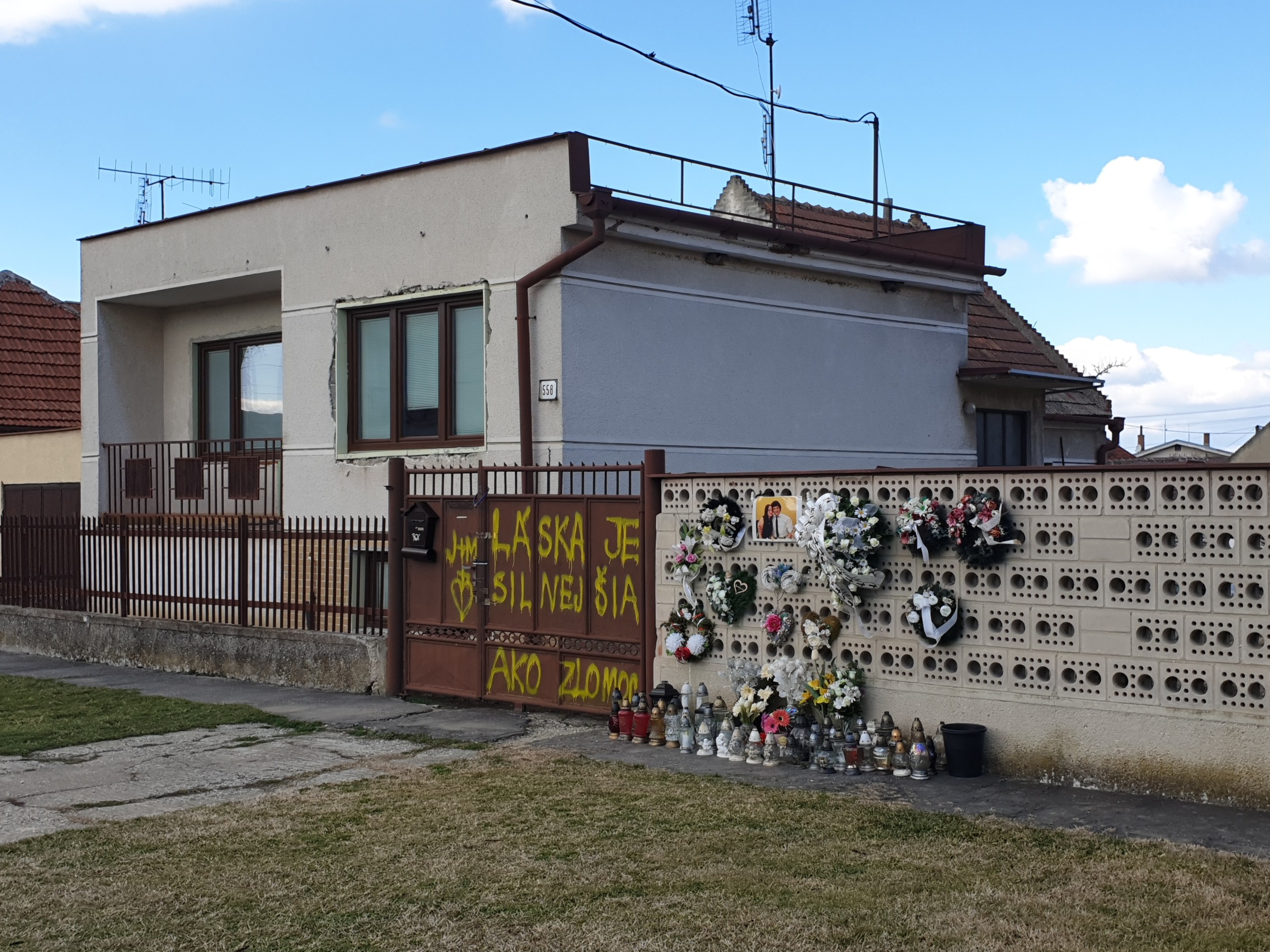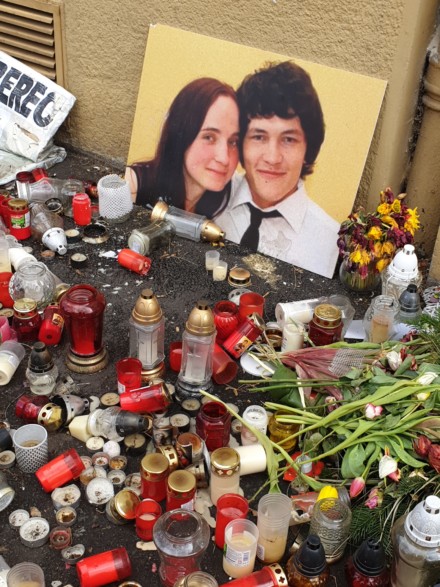 Having worked closely with Kuciak and therefore being familiar with Kočner's profile, Vagovič said that he'd never thought Kočner would be capable of ordering a hit, and was shocked when the prosecutor informed him that Kočner has been charged with ordering the murder. 'I'd always considered him as a poser who is only pretending to be a tough guy so that others would be afraid and get out of his way,' said Vagovič. Kočner at this time was already in custody after being charged with having committed financial crimes.
All revelations concerning the case were made two days before voting in the Slovakian presidential election took place on 8 March 2019. It was difficult to predict if the news would influence the polls, but the results revealed a decline in support for the government-backed candidate. It is also clear that, since the murders, support for Fico's party, Direction – Social Democracy (Smer-SD), has fallen dramatically. Vagovič said that politicians from the Smer-SD persist in attacking the media and accusing them of organizing support for a coup.
But the police and the prosecutor have proven professional and responsible in their conduct. 'In September 2018, charges were brought against the assassins; and in March 2019, Kočner was charged with ordering the murder,' Vagovič said. 'I strongly believe that [those responsible] will be brought to justice and be sentenced with high penalties.'
In the meantime, the families of Kuciak and Kušnírová are struggling to cope with the loss. Jozef Kuciak, Ján's brother, told the OCCRP that he can barely recall the events of the past year, that it all feels like a bad dream. And one year after the tragedy, Zlata Kušnírová continues to visit the house in Veľká Mača. 'Even the last time, when I visited Veľká Mača, I took one of Martina's dirty socks from the laundry,' she told the OCCRP. 'I wanted to hold it tight, close to me, to have a piece of Martina with me for at least a little moment.'
After Jan and Martina's murder, their families didn't realize that grief and despair were only the beginning of an entirely new chapter in their lives. The couple's parents, together with Jan's former colleagues, have since been fighting for justice for their children and for Slovakia. The investigation into the case took almost two years and, as Aktuality.sk editor-in-chief and Jan's former employer Peter Bardy said, it would have been impossible to undertake without the institutional support of the EU and Europol.
The months following Jan and Martina's murder were extremely dramatic for Slovaks. After Fico's resignation, the government took on the task of running the country until March 2020, when Igor Matovič became the new prime minister. A year earlier, Zuzana Čaputová had won the presidential election and promised to support the fight against organized crime and corruption, making the search for the perpetrators of the murder her top priority. It seemed that the days of these murderers might now be numbered.
Vladimir Turan, the prosecutor assigned to the case, submitted a file with dramatic testimonies of the perpetrators, as well as data from Kočner's phone, which resulted in the sentencing of 15 years in a maximum-security prison for Andruskó, 23 years for Marček and 25 years for Szabó, all three directly involved in Jan and Martina's murder in one way or another. Meanwhile, Kočner and Zsuzsová have been accused of being behind the murder and masterminding it.
The prosecutor's file included a shocking testimony from Kočner's former associate, Peter Toth, who confirmed that he had kept Jan and other Slovak journalists under surveillance on Kočner's orders. Toth himself used to work as an investigative journalist and, in his twenties, became renowned in Slovakia for stories uncovering corruption cases. As a result of the data from phones submitted by Toth, another scandal was discovered by the police, which resulted in the biggest police operation in Slovakia, performed in March 2020, that culminated in 13 judges being detained. And a couple of months later, three judges were arrested for corruption scandals in Zilina. According to data obtained by the police, Kočner was involved in some of these cases.
Despite all these efforts – and to the major disappointment of the public – on 3 September 2020, at the special court in Pezinok, the judges decided to acquit Zsuzsová and Kočner of the charges. They deemed the evidence presented to be insufficient to link them directly to Jan and Martina's murder.
Jan's parents left the courtroom after hearing the verdict, as did Kušnírová, Martina's mother. 'I expected more from our justice system,' Jozef Kuciak, Jan's father, told the media. Kušnírová said that both families were utterly disappointed by the verdict.
Many media outlets, NGOs and political figures expressed dismay and discontent after the ruling. However, the court stated that the evidence was only 'circumstantial'. The prosecutor appealed the ruling, and the Supreme Court is expected to gather in early 2021 to hear the appeal.
Both Kočner and Zsuzsová are already in prison for their involvement in other cases. Kočner is sentenced to 19 years for corruption in the TV Markiza case, while Zsuzsová was placed in custody on 5 September 2020. She has been charged for the attempted murders of two prosecutors, Žilinka and Šufliarsky, and a lawyer and former politician, Daniel Lipšic. Slovakian media reported that the police had seized two machine guns meant to be used in these planned murders. This information came from Miroslav Marček, who has already been sentenced to 25 years in prison for the Kuciak case. Marček, who has been collaborating with the police for several months, told the police he received the guns from Andruskó.
July 2023 update
In June 2021, the Supreme Court overturned the original verdict acquitting Kočner and Zsuzsová, which led to a retrial. But on 19 May 2023, the special court in Pezinoc acquitted Kočner on the charges of conspiracy to murder due to lack of evidence. However, the court found Zsuzsová guilty of masterminding the murder and sentenced her to 25 years' imprisonment and ordered her to pay compensation of €160 000. Press freedom organizations issued a statement condemning the verdict and calling for justice.