18 September 2020
Cape Town, South Africa
Charl Kinnear
Profession
Criminal Justice
Motive
Exposure of illegal activity
'He was selfless. He loved his family very much but he also loved his job and what he stood for.'
Police Lieutenant-Colonel Charl Kinnear never drove the same route home from the police station. He also made sure he would vary the time he would arrive home each day. It was out of necessity  that he avoided any discernible patterns in his daily habits. The one exception, the one constant in his life was his firearm, which he always carried with him, unfailingly.
In the end, however, this rigour was not enough to save his life. Kinnear was gunned down in his car outside his home on 18 September 2020 before he could drive through the motorized entrance gate to his house in Bishop Lavis, Cape Town.
The incident was caught on CCTV – the footage showing an unknown assailant in a red, hooded sweatshirt walking towards the vehicle, shooting his target multiple times at close range. His police-issue gun was there, under his lifeless body.
Entering his family home feels like stepping into a memorial service that's still under way –bunches of flowers dotting the passageways, larger-than-life portrait photographs lining the walls; Kinnear's police identity badge and cap are proudly displayed.
A detective for 31 one years, Kinnear was buried in his South African Police Service (SAPS) uniform, which he rarely wore while alive, due to the undercover nature of his work investigating organized crime. Charl was a prominent member of the specialized police Anti-Gang Unit working in the Cape Flats, an urban area synonymous with gangsterism and its accompanying social ills. The nature of his work meant he was no stranger to risk and even death threats. The family needed to look over their shoulders too.
For Kinnear's two sons, this meant constant vigilance. 'They realised at a very young age that this is not normal but it's our normal,' explains Nicolette, a beautiful woman, with a grief-stricken, calm expression on her face. They had met as high-school sweethearts in the 1980s.
Her two sons, young adults, are in the next room watching a football match, their voices raising excitedly as goals are scored and narrowly missed. They've yet to pack Charl's clothes away, to do so would be too final, a resolute acceptance of his death.
'He was selfless. He loved his family very much but he also loved his job and what he stood for.' Kinnear, a senior detective, was a man who saw the world in black and white. He had the DNA of a detective. There were no grey areas for moral ambiguity in his work, says his wife. 'I mean, he arrested my neighbour's son. He opposed his bail – and that was a child that grew up in front of us,' she says.
Chad Thomas, private investigator and CEO of IRS Forensic Investigations, says Kinnear's assassination is unusual in South Africa's organized crime realm: 'The police were generally off limits when it came to assassination attempts.' Killing a police officer meant increased visible policing and more clamping down on gang activity, so the stakes were not worth it. But the intertwining of police and the criminal underworld, sometimes pulling off crimes together, has changed this dynamic in South Africa's ganglands.
A long-standing, ongoing case into this criminal–police nexus is the so-called 'guns for gangs' scandal, which saw a national investigation into firearms. Guns confiscated by the police service, or handed in under firearms amnesties and destined to be destroyed had been distributed to gangs in Cape Town. There were also irregularities with the licensing of firearms to criminals, a process aided and abetted by compromised cops. The investigation, which netted arrests of many current and ex-cops, revealed that over 2 000 guns held in South Africa's police armoury had been sold to gangs. A police weapons expert, Christiaan Prinsloo, was behind this supply chain. He was spotted by surveillance teams removing guns from the firearms stores. Guns and ammunition were discovered in his home. Prinsloo was sentenced to 18 years' imprisonment in 2016. Forensic investigations revealed that, in the frenzy of killings that ensued after the weapons had found their way to gang members in the Cape Flats and elsewhere in South Africa, over 250 children had died as a result of being shot with these same guns, sold by police members and their networks to gangsters. At the time of his death, Kinnear is said to have been investigating a guns for gangs syndicate.
During his career, he had arrested countless crooked police officers. He was known for refusing to turn a blind eye to police corruption and rogue elements. 'He wasn't liked for this, obviously. A lot of people in the service might feel you don't do it to your own [colleagues],' said Nicolette. 'It's one of the things that he was probably hated for.'
Nicolette believes her husband had had enough of what he perceived as the rot within the SAPS, of how organized crime had extended its tentacles into the country's criminal-justice system. He was disillusioned with his own employer. He had drafted an affidavit in 2019 in which he meticulously laid out a case for how complicit law enforcement had become with organized crime kingpins whom the police ought to  have been hunting down and prosecuting. The affidavit pointed to collusion between some of Kinnear's own colleagues and known gangsters. It ruffled feathers, but no concrete action was taken.
In late 2019, Charl survived what is considered an assassination attempt. Acting on intelligence that he was in danger, the police had placed a 24-hour watch on the Kinnear home. The measure bore fruit when an individual was caught loitering outside the house one night in possession of a hand grenade. Three accused were arrested and their trial is ongoing.
That scare earned the family police protection but, later, the security was inexplicably removed. 'The million-dollar question is still being asked: who gave the orders to remove the guarding?' she says, exasperation in her voice.
At the time of his assassination, Kinnear was thought to have been on the brink of carrying out further key arrests linked to organized crime syndicates. Despite his working on high-profile cases, the family was never again afforded police protection.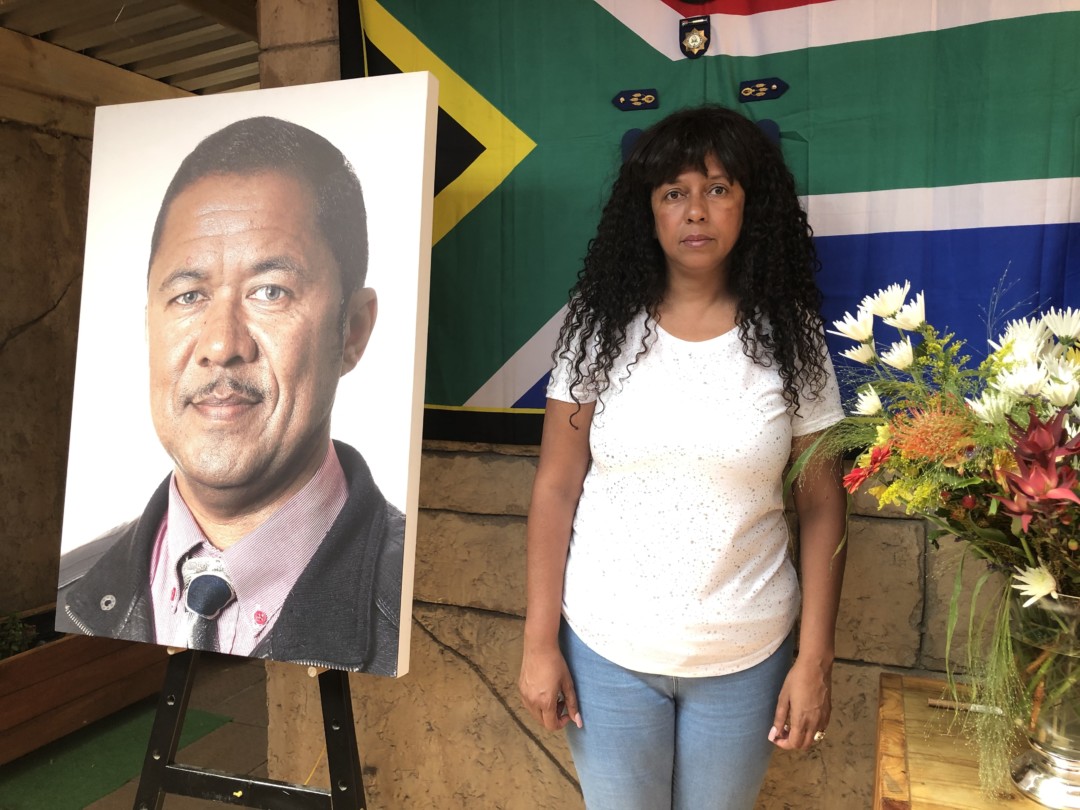 'The very people who are supposed to do our risk assessment are crime intelligence, and Charl didn't trust crime intelligence. The rogue unit that he wrote about in his report is within crime intelligence. I ask myself, is that why our risk assessment wasn't done?'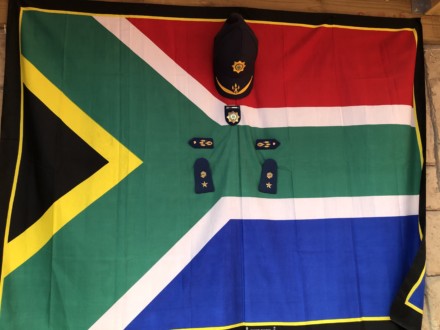 In September 2020, days before he was murdered, Kinnear had been informed by his bosses that his cellphone had been 'pinged' thousands of times over the previous months. Pinging technology provides the physical location of the cellphone holder. His every move had been tracked for months. Those ordering the hit would have known exactly where to find him.
After such a credible threat, it is reasonable to expect the family to have been given police security. The unit tasked with deciding whether Kinnear and his family should have been put under 24-hour guard is partly the same unit Charl had implicated in his affidavit on 'rogue' police members.
'The very people who are supposed to do our risk assessment are crime intelligence, and Charl didn't trust crime intelligence. The rogue unit that he wrote about in his report is within crime intelligence. I ask myself, is that why our risk assessment wasn't done?'
Charl was gunned down just over two weeks after the pinging had come to light. Emphatically and with deep disappointment in her voice, Nicolette whispers, struggling to get the words out, 'SAPS lost our battle for us.'
Today, Nicolette is left with more questions than answers. The man accused of pulling the trigger, Zane Killian, is awaiting his bail trial. Killian has been charged with conspiracy to murder, murder and illegal interception of communication.
Who ordered the hit may still be unknown, but Kinnear's death has done much to remove the veil concealing organized crime in South Africa.
Chad believes the brutal end to Kinnear's life was orchestrated to impede upstanding police officers from investigating gangs – and complicit cops – in the criminal underworld. 'It was to show that the man who has the information on what's happening with the gangs is as easy to take out as somebody within the gangs themselves. He was very much a symbolic target.'
Will that symbolic hit achieve its objective? Will the police be more prudent in terms of who they investigate? Perhaps.
Nicolette agrees. She believes her husband's targeted killing was a warning message sent from the criminal underworld to the Anti-Gang Unit. 'Everybody knew that he was not going to just back down. And I think that is why it had to be him. He wouldn't be bullied; he was gutsy enough to stand firm. This was definitely planned, and done to send out a very strong message. I think he was going to expose a lot.'
Triumphantly, as she looks into the eyes of his portrait photo, Nicolette exclaims that he was likely to become a whistle-blower – had his life been spared.
'I think, as much as he loved the service, he was prepared to speak out, because what he knew clashed with what he stood for.'
September 2022 update:
In mid-2022, a report by South Africa's Independent Police Investigative Directorate into the circumstances leading to Kinnear's murder highlighted a series of misconducts and criminal offences committed by police officers that could have contributed to Kinnear's lack of protection. As of September 2022, three suspects have been detained for allegedly planning and executing Kinnear's murder: Nafiz Modack, whom Kinnear was investigating; Zane Kilian, suspected of illegally tracking Kinnear's cellphone; and former Anti-Gang Unit officer Ashley Tabisher.