31 March 2020
Zutiwa, State of Maranhão, Brazil
Zezico Guajajara
Motive
Environmental and indigenous activism
We warned him incessantly of the danger. But, for him, it was a much bigger thing at stake. I think he was able to lose his life: his cause was greater than his own life
On 31 March 2020, indigenous leader Zezico Rodrigues Guajajara, a teacher and defender of the rights of the Indians and the Amazon rainforest, was ambushed as he returned to his village, Zutiwa, on a motorcycle, in Arame, in the north-eastern Brazilian state of Maranhão. He was killed with a shotgun. It was the day after he assumed the leadership of the Coordination of Chiefs and Leaders of the Araribóia Indigenous Land.
As a member of Guardians of the Forest – a group of indigenous people dedicated to monitoring and inspecting the territory in order to clamp down on illegal practices – and director of an indigenous education centre, Zezico was rarely without company. But he had been alone on the that day. He had been receiving threats and had asked his companions not to accompany him any more, as he did not want to put them at risk.
'It started in 2016, when they began targeting him,' said Paulino Zutiwa, village chief and husband of Zezico's niece, and a long-time friend of the teacher. 'After the threats became serious and he realized that he wasn't going to escape, he said to us: "From now on, I don't want you to be with me any more. I could die any time and I don't want to involve you in that."'
Paulino said that since his friend's death, things have not been easy in the village and had reported threats that he had received to the police. They have lost not only a great leader, but also a friendly, cheerful person who was always fighting for the collective. It was thanks to him that the community managed to acquire a school, a clinic, healthcare professionals, teachers and a community association.
In the months before his death, the threats had been increasing, and his older children had been urging him to leave the village and move to the city. 'We warned him incessantly of the danger. But, for him, it was a much bigger thing at stake. I think he was able to lose his life: his cause was greater than his own life,' said André Vinícius.
This issue is not new. Brazil is known to be one of the most dangerous countries for environmental activities in the world and has one of the highest murder rates among defenders of indigenous rights in the Amazon region. According to Global Witness, 90% of these killings in Brazil are in the Amazon area. The Pastoral Land Commission has reported that in 2019, 32 people were assassinated in the context of land conflicts, an increase of 14% against the previous year.
These murders are repeatedly connected to criminal networks and organizations that deploy violence and harassment to advance their illegal interests and fuel the deforestation of Brazilian Amazon forest. The illegal extraction of timber from the Amazon, which is largely located in Brazilian territory, is commonly carried out by criminal organizations that have the capacity to coordinate, process and sell the proceeds of this criminal activity. To achieve this goal, they resort to intimidation, violence – and ultimately killings.
The Araribóia Indigenous land, located in a part the Brazilian rainforest that has been replaced mostly by cattle ranches, has not escaped from this systematic practice. It has been continually targeted and attacked by loggers, who sew fear among the community. From November 2019 to March 2020, no fewer than five Guajajara indigenous people were murdered in Maranhão and, according to the Human Rights Society of Maranhão, since Zezico's death, other indigenous people who had been close to him have been threatened.
Since President Bolsonaro took office in January 2019, on a ticket that included the promise to exploit the Amazon forest for mining and agriculture, the situation deteriorated for land defenders and indigenous people. The government's anti-environmental agenda includes a pushback against the enforcement of environmental laws, and a critical stance has been taken against those in the frontline of the fight to preserve the Amazon. This creates an atmosphere of fear and may be encouraging more attacks on land defenders and their communities.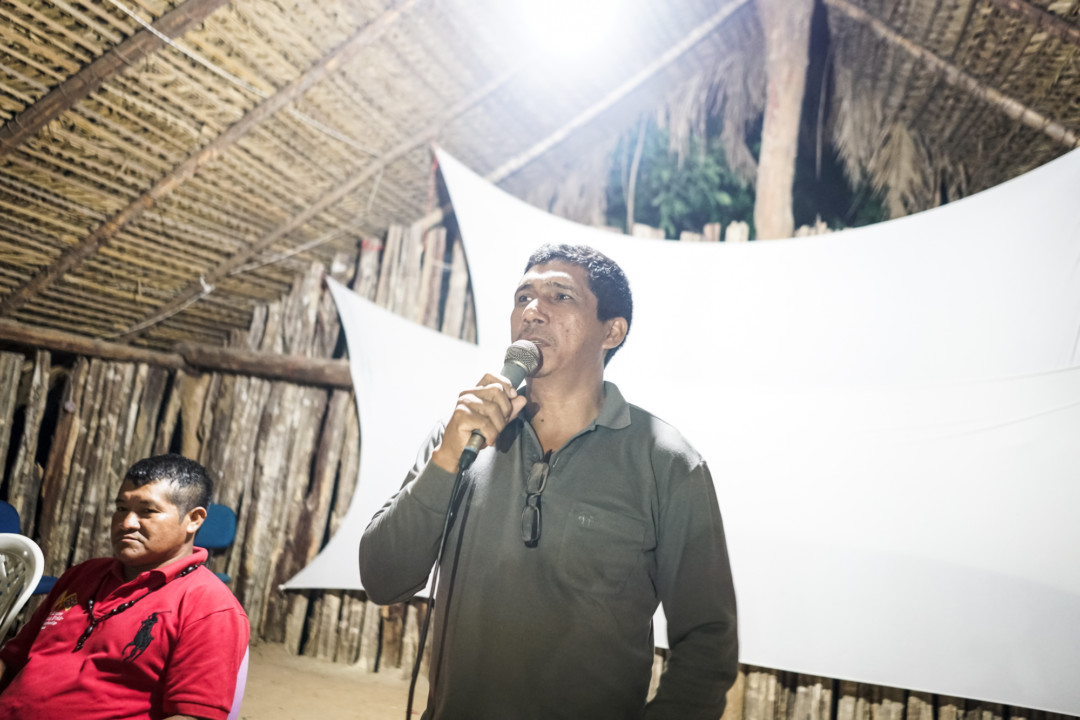 He was an excellent defender of his Amazonian territory. His concern was to preserve the territory for the next generations.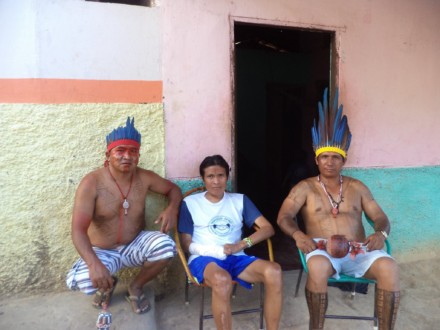 Impunity has also played a major role and paved the way for assassinations. Few cases are solved and those behind the murders are rarely brought to justice. A few months after Zezico's murder, two suspects were arrested but as the investigations continue, the participation of others is not ruled out. One of the main suspicions is that the murder was motivated by internal conflicts in the village, triggered by vested interests of certain people and groups from outside in the illegal exploitation of indigenous territories. Their tactics appear to have been to coopt some members of the community and pit them against others.
Gilderlan Rodrigues da Silva, regional coordinator of the Indigenist Missionary Council, believes a gang is involved in the assassination and described how these groups operate. 'The moves of these guys are very well planned,' he said. 'From those who are removing the wood within indigenous land, to those who drive tractors to transport the logs, the sawyer, those who prepare food and those who go hunting – all these people are involved in an illicit chain of activity. As are the businessmen who are behind the operations.'
In some areas, including the Araribóia indigenous land, non-indigenous people linked to the illegal timber industry have been marrying indigenous women, and feel entitled to challenge community dynamics, clashing with leaders. This was a constant source of concern for Zezico.
According to Silva, the activist had been opposing the presence of non-indigenous people in the villages, fearing their invasion would threaten the indigenous territories through illegal logging and hunting. 'He was an excellent defender of his Amazonian territory. And thanks to his lobbying, and to God, he drew attention to the need to protect this territory. His concern was to preserve the territory for the next generations.'
The situation faced by land defenders is alarming in several other countries. As a study by Global Witness revealed, 2019 was found to be the deadliest year for land and environmental defenders: 212 people were killed for standing up against the exploitation of natural resources and for defending their homes. The worst countries in the ranking are the Philippines, where land defenders have been labelled as political criminals, and Colombia, which experienced a surge in assassinations in 2019 – equivalent to double the number of killings in the previous year. In a world in which the COVID-19 pandemic has exacerbated uncertainty and insecurity, the Global Initiative reiterates its call to the international community to view assassinations as a global phenomenon that is deployed by criminal groups as a form of coercion and control, and, in the case of Zezico, to silence those who are fighting for a safer and more sustainable world.
Listen Zezico Guajajara Podcast Related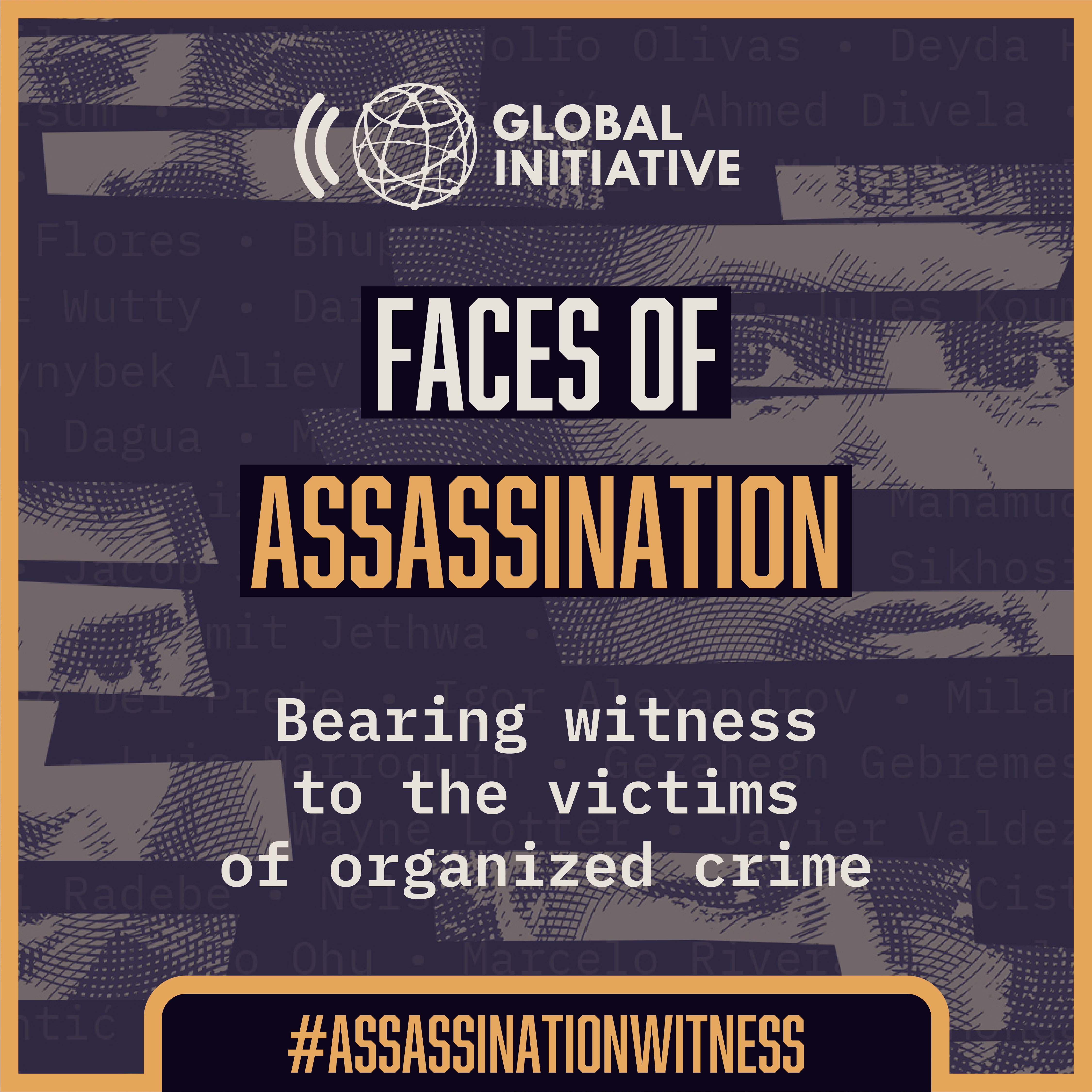 Ep. 3 - Environmental Defenders
The systemic destruction of the environment has been always associated with organized crime
See all the media content